July 22, 2017
Photographer Jen Ervin was selected to for
Lenscratch's
State Project: South Carolina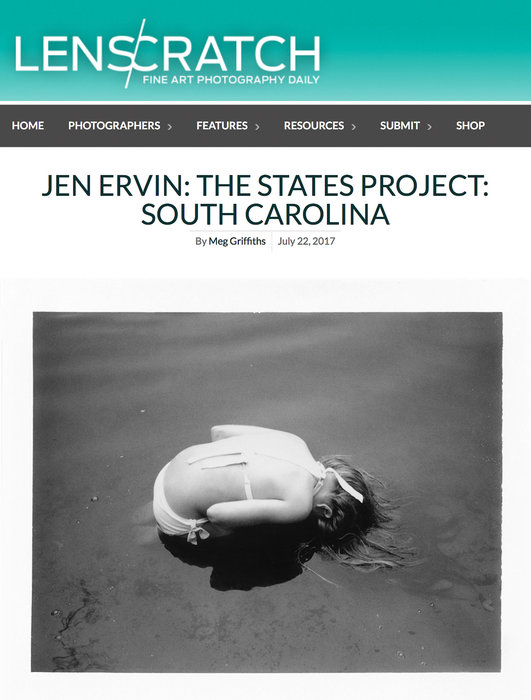 International publications 2016-2017
:
Underexposed
, July 29, 2017
This on That
(Australia), April 2017
Folopolis.pl
(Poland), November 2016
Phases Magazine
Week 40, September 2016 (France)
Graine de Photographe
(France), September 2016
September 20, 2016
"The Arc of Summer" was recently published on
Feature Shoot
.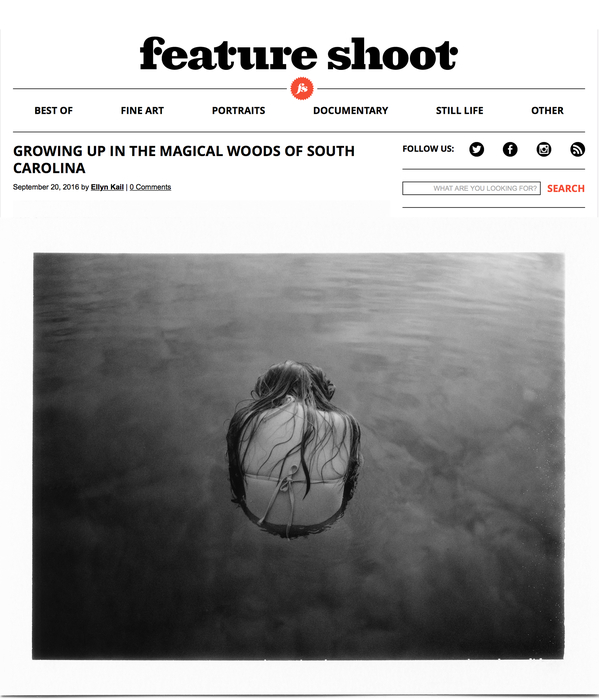 August 24, 2016
Jen Ervin was selected as a
2016 Critical Mass Finalist
.

August 16, 2016
The Arc of Summer was recently featured on
Time Lightbox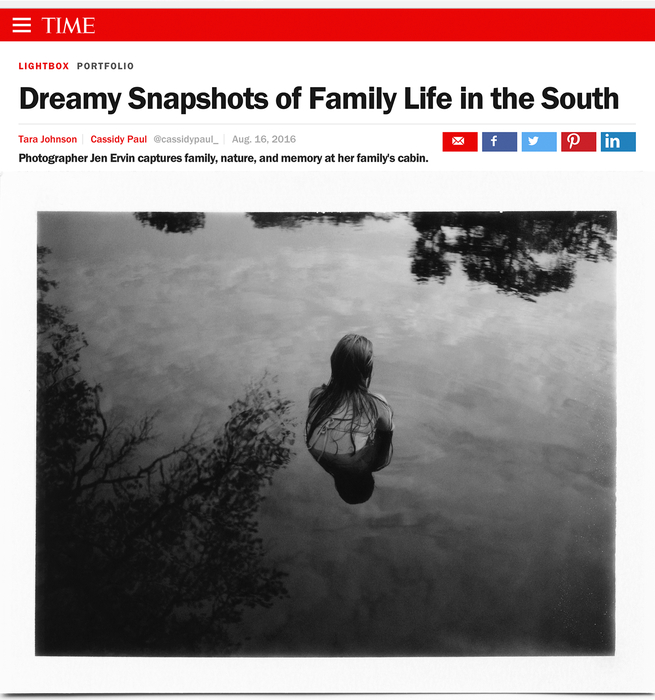 Summer 2016
Limited edition, archival inkjet prints, made from a select group of original Polaroids, are available for sale.
at
The Southern Gallery
, 2 Carlson Court, Downtown Charleston, SC
Spring Solo Exhibition 2016
Along the River: The Polaroid Work of Jen Ervin
The Waters Gallery, Florence County Museum
Florence, South Carolina
April 5 – June 10, 2016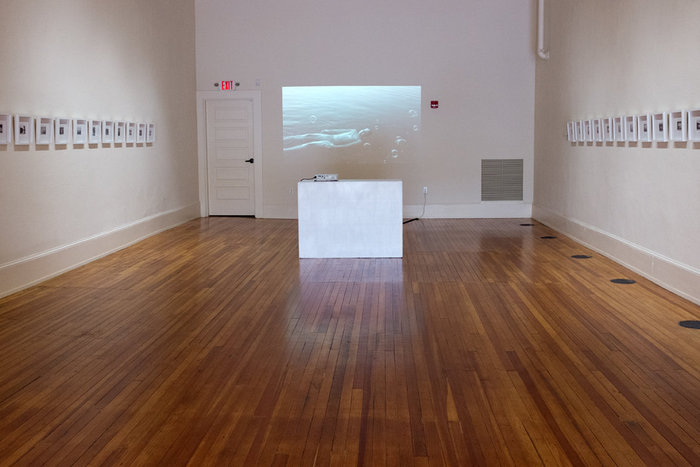 February Print Sale 2016
Every month,
releases a limited edition print at an affordable price.
I'm pleased to be offering,
Emergence
, as February's featured print.
Only 5 prints available.
SOLD OUT
Winter Exhibitions 2016
Family Ties: South Carolina Women Photographers on Family
, January 4 – April 2016, McKissick Museum, Columbia SC
Work by: Jen Ervin, Polly Gaillard, Lauren Greenwald, Meg Griffiths, Sam Hardin, Ashley Kauschinger,
Kathleen Robbins and Stephanie Shively.
The 2016 Pee Dee Regional Exhibition
Florence Museum, 135 South Dargan Street, Florence SC
January 14 – March 18, 2016
Fall Publications 2015
Summer's Ark: The Photography of Jen Ervin
, by Inga Schunn,
Don't Take Pictures Magazine, Issue 5
(SOLD
OUT
)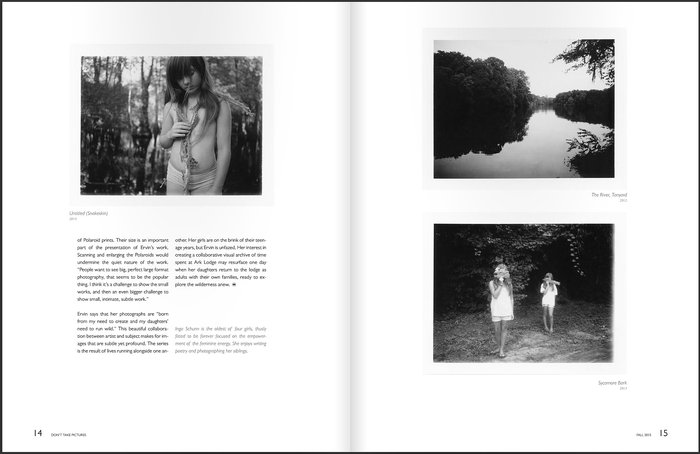 Fall Exhibitions 2015
The Arc of Summer
, Pop-Up Exhibit,
SlowExposures
, Pike County, Georgia, September 17-20, 2015